SEO. SEM. LOCAL.
DRIFT2 WEB SOLUTIONS PROVIDES HIGHLY CUSTOMIZED WEB MARKETING OPTIONS
Search Engine Optimization (SEO)
Businesses utilize Search Engine Optimization (SEO) strategies to generate leads, direct web traffic to their site, and increase visibility to customers. With years of experience, Drift2 will help your business set measurable goals to increase site traffic, generate leads, and improve your search rankings. A tailored content marketing plan from Drift2 will help your business to easily connect to your customers, form relationships, and create widely-viewed social media posts.
LINK BUILDING
Drift2 has a system designed to acquire more links for your website with the objective of increasing your search engine results page rankings and site traffic. We find mentions to your content that are currently unlinked; furthermore, we identify resources and other webpages that contain broken links and establish links. This allows you to increase your search rankings. Finally, if you develop and distribute high quality content, Drift2 can encourage other high-ranking websites to build links to your site.
LOCAL SEO
One of the most important factors to consider when developing your search strategy is local SEO. By optimizing your search listing features, your customers will be able to easily find and use your site or walk into your office. This is accomplished through two means – accurate local citations and geo-tags. Local citations ensure that you are listed in all of the geographically-based maps and directories. Furthermore, if the information on those pages is correct and identical, searchers will be able to easily find and view your site. Secondly, it is vital to place geo-tags (city, state tags) on your relevant pages and develop content that is specific to that geographic market. Drift2 is confident in creating a local SEO strategy that is appropriate for your business's goals.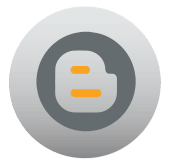 BLOGGING
The content on your site controls your SEO results, so it is imperative to customize your blog posts to what your customers search. Drift2 has a system designed to identify target keywords and build blog posts around those keywords, which allows your site to rank as high as possible in search engine result pages and increase traffic. With our experience and knowledge of the industry, we are able to publish and promote content on your site where it is most likely to be seen.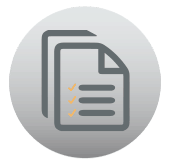 TECHNICAL AUDIT
Drift2 also completes technical audits as part of your SEO strategy. We first ensure that you are communicating as clearly as possible to various search engines and that your site is functioning as intended. Next, we check broken links, duplicate tags, load times, responsiveness, site indexing, and additional cues through schema to guarantee search engines understand the content on your site. Through the understanding of these factors, we can identify and fix holes in your site.