CONTENT MANAGEMENT
Drift2 Web Solutions are Experts in CMS Web Development
DRUPAL CMS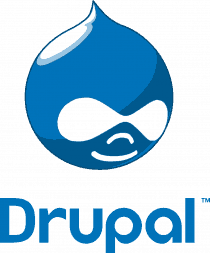 Drupal is a publishing platform with unlimited potential. Drupal is ready to use, "out of the box," and has thousands of available add-on extensions. Developers love the well-documented APIs. Designers enjoy the flexibility. Site administrators love the limitless scalability.
Drupal's content management features make it easy to create and manage your site.
Features of Drupal
Flexible and Easy to Extend – Drupal requires less programming than other content management systems. Many extensions are available and accessible to implement
Reliable and Efficient – Drupal is well designed for speed and utilizes system resources efficiently
Security – Drupal boasts itself as one of the more secure CMSes on the market
Taxonomy – Drupal allows you to gather "vocabularies" of categories, tags, and metadata.