In our ever-changing world, one of the best things you can do is stay on top of trends to help keep your brand feeling relevant. One recent trend is an increased use of 3D virtual tour software to allow businesses and real estate agents to show their locations even when they can't have physical visitors. We highly encourage businesses to take advantage of this software for a multitude of reasons:
Increase transparency, trust, and reputation with potential customers
Imagine you're looking for goods or services from an industry where you haven't shopped before. When researching companies in that field, having the opportunity to explore their space helps you feel more comfortable with their brand. For example, if you're looking for a venue for your daughter's wedding, a 3D tour can show off the entire venue and all of the different angles, versus still photographs that only show what they want you to see.
Boost interest in your business
Have something interesting to show off? Cool office? Unique products in your retail store? Encourage your customers to explore your location! By showing them something interesting, they are more likely to share your business with their friends and family.
Learn about your customers based on areas they interact with
Perhaps you believe your customers are interested in one thing, but data from your 3D tour shows that customers frequently visit a different area of your store, office, or venue. This could be valuable data in helping predict trends in future buying patterns and customer interests.
Add virtual tags to encourage online purchases
One of our favorite features of our 3D tour software is the ability to add tags that link outside of the 3D tour. These interactive tags can be used to help sell products or services via your e-commerce platform or you could include a "call now" button with your contact information. The idea is to give your customers the opportunity to purchase what they are seeing right from the 3D tour!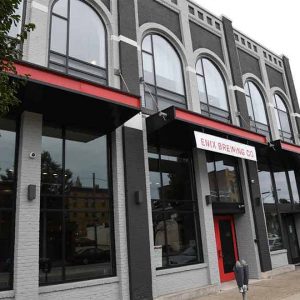 Help them find your business
You can do all of the marketing in the world, but if nobody can find your store, chances are you won't get much traffic. Especially concerning for businesses located in the city or in a busy shopping area, having an updated street view of your storefront can help customers find your business. This way, they can take note of surrounding buildings or landscaping to easily locate your store.
Fair pricing model
Even though it does take a trained professional to do these right, 3D virtual tour technology is still very reasonably priced. We base our pricing on a per-hour schedule, this way you aren't locked in to paying for more than you have.Bonus tip: save time and money by staging your house, store, or office ahead of time. We'll help with the details, but by having the space ready to go when we arrive, you help keep things moving!
Contact Drift2 Solutions today to receive a quote on a 3D virtual tour of your space!