If you have used Facebook Messenger on your phone in the last few months, you have received a message from Uber or Lyft telling you that you can request a ride straight from the messenger app now. These messages were sent by one of the latest tools in business marketing and outreach: chatbots.
What Are Chatbots? 
Chatbots are AI software programs that emulate customers speaking with real customer support workers. They run off machine learning to streamline customer support services. Simply put, chatbots are conversational artificial intelligence that talks to users through a chat interface. Most chatbots work off an "if this then that" concept of humans creating canned responses for a chatbot to reply to when speaking with a customer.
Chatbots are a way to make the lives of the consumer and the seller more comfortable. A chatbot can reply to customer questions about products and even direct consumers to products they are looking for. While not new technology, in the past year technological advances opened up more possibilities for the uses of chatbots. Check out the benefits of chatbots here:
Chatbots Exist Where Users are Paying Attention
Users spend 80% of their mobile time on just five apps. The importance of a chatbot is that they can exist in the messaging section of pre-existing apps. Think about Facebook Messenger, one of the most used apps. If a business implements a chatbot in Facebook messenger, a user does not need to go anywhere else to find out essential questions about a product or even set up a purchase that in the app they already place most of their time and attention.
Chatbots cut out the clutter between the end user and their necessities. They no longer have to go into another app or browser, search for the product they need, and check out through there. A user can message a chatbot about what they want and receive a direct line to what they need.
A chatbot blends the line between communication, services, and end transactions. All over the place where a person would already want to spend their time.
Chatbots are Always Available 
24/7, 365 (356 on a leap year) through inclement weather or national holidays, your chatbot is working. A user's questions do not stop after your business shuts down. Sometimes someone is on their cellphone at four AM in bed, wondering about your products. Sometimes people are most willing to buy when your employees are asleep.
If you used a chatbot with canned messages, your customer could learn about your products at any time. The availability of chatbots also allows your business to help customers all over the world no matter the time zone differences. Chatbots are available in multiple languages at any time, providing quality customer care to most anyone, anywhere, anytime.
Chatbots Provide Extensive Services 
Along with the constant availability of chatbots, they provide valuable services that customers need. An astounding 83% of customers admit that they need some form of support while navigating an online store or website.
A person may have questions about your products or services, delivery and check out methods, navigation, or how to use your products once they have received them at any time of the day. Chatbots provide real-time assistance to any of your customer's needs. Along those lines, you can create a chatbot to ask questions to your customers to get to the crux of their issues faster. Furthermore, chatbots can link customers to rich content like blog posts, how to tutorials, products, and images straight from the messenger box. They are a direct pathway from your customer to their needs.
Chatbots Initiate Customer Interaction
In general, a business waits for a customer to message them about specific questions to their needs. No amount of market research or e-mail blasts can target the particular needs of an individual the way they can by telling you exactly what they need.
A chatbot can message a customer first, in a messenger app or a pop-up box on your website, and ask specific questions to your customer to find their needs. Your chatbot becomes your direct source of knowledge on an individual customer's needs. Chatbots automatically initiate customer interaction, and when done well give the customer a sense of satisfaction that your company is a step ahead of them in assisting with their needs.
Chatbots Provide Market Research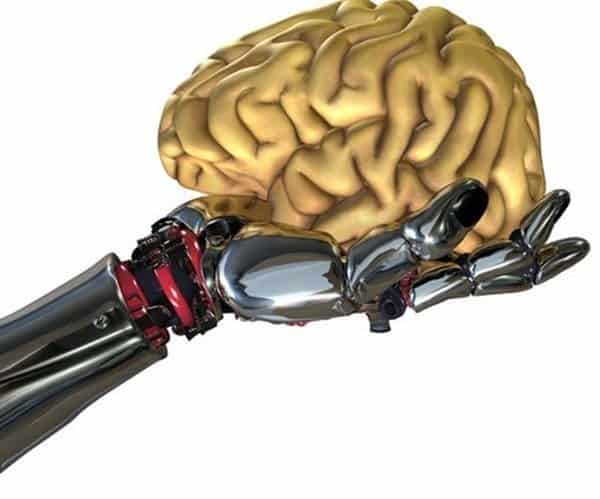 Chatbots are direct links to the consumer. A customer will tell a chatbot exactly what they need and why. The ability for chatbots to link directly to a buyer is invaluable in the world of market research as well as generating leads.
Imagine creating a chatbot that could ask specific questions about a product to see how a consumer used, interacted with, and enjoyed a product while also helping the consumer with other issues. Chatbots are consistent resources for a consumer but also a resource for a business to offer personalized experiences and gain research from those experiences.
Chatbots create a flow of conversation with consumers that guide them in the right direction for understanding the consumer better, and their happiness and use of the product. This, in turn, gives a significant opportunity for a chatbot to persuade consumers towards a particular conversion or lead generation. Chatbots are invaluable to the flow of market research and lead generation.
Chatbots Save Businesses Money
After every benefit of a chatbot is checked off, the most significant thing it does is save businesses money. Chatbots do the job of several departments, all day, every day. The cost of having a customer support employee every single day who also reached out to customers first to ensure a positive experience would be astronomical.
The implementation of a chatbot varies in price, but it still pales in comparison to hiring a human with the same duties and tasks. Barring a break in the software, a chatbot never gets sick or calls off for any reason, so you have a top-notch employee under every circumstance.
The benefits of chatbots are vast, and still, have a chance for further exploration. Expect to see the use and implementation of these bots more often in the coming year as technology gets even better, and people become used to speaking with them.